Sport Performances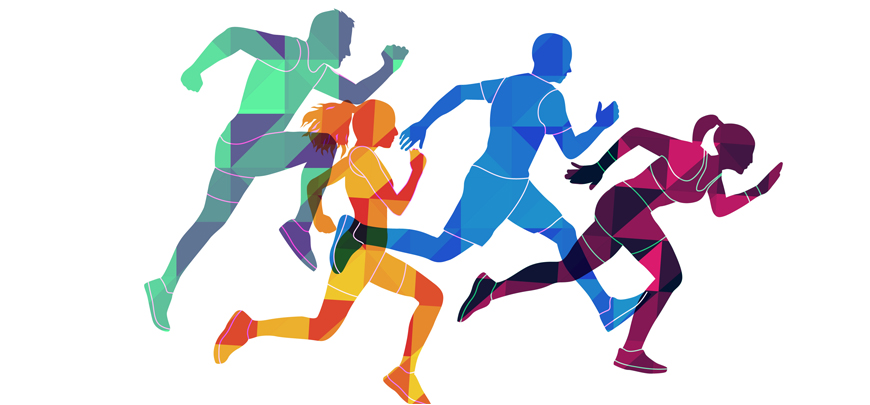 Athletes face a multitude of challenges that can dramatically affect their performance. Whether they win or lose depends on how they handle the following stressors: emotions, injured tissues, heart rate, brain and nerve function, nutrition, hormones, injuries repetitive, endurance, concentration, coordination, flexibility and balance.

For many years Olympic and professional athletes have been using biofeedback as a means of positively adapting to master these challenges, while gaining self-control to make it a significant competitive advantage in sport and competition. "Several decades of research in sport psychology and biofeedback have demonstrated that advanced Biofeedback and Bioresonance technologies offer potential for improving focus and attention, decreasing anxiety and delusions, and helping to improve mental health. Rehabilitation of effects from mild brain injury. (Hammond, 2007). QUEX S / INDIGO / QUEX ED biofeedback technologies enable athletes to develop skills to better balance their physical and mental performance. (Sport World of Science, 2011).

Who can benefit from the advantages of QUEX S / INDIGO / QUEX ED technologies in the field of high performance sport?
The QUEX S / INDIGO / QUEX ED can be used by the athletes themselves or by any person / organization wishing to improve the performance of their athletes such as Sports federations (local and national)
The coaches
Olympic teams
Sports clubs
Sports Medicine Professionals
Sports coaches
The sporty one
Some applications generally included in a training program
Sports training programs must be tailored to the specific needs of the athlete and the demands of his sport. Each discipline uses specific sports skills.
Balance, strength, motor skills, speed, endurance, flexibility, concentration, coordination, reflex, dexterity are the best-known skills. Some disciplines use a single skill, while others use a range of skills.
Here are some examples of applications that are typically used as part of an athlete training program:
Reduce physical, mental and emotional stress
Boost the energy of the athlete by supporting the adrenals
Promote sleep
Balance the hormones
Promote tissue oxygenation
Harmonize the two hemispheres of the brain (the "Zone")
Balancing nutrition (assimilation of nutrients)
Stabilize the biochemistry of the brain (neurotransmitters etc.)
Increase muscle development
Increase flexibility and coordination
Accelerate tissue repair
Support the lymphatic system
Promote blood circulation
Reduce muscle tension
Stabilize the level of sugar in the blood
Promote the flow of energy in the body
Accelerate the repair of sports injuries
Reduce scarring
Support the detoxification of the body
Encourage communication between cells
Encourage cellular regeneration
Promote team play
Strengthen the will to prepare and the desire to win
Benefits
The QUEX S / INDIGO / QUEX ED biofeedback technologies have demonstrated their effectiveness in many athletes and sports teams in all phases of the sport, during the training phase, the competition phase and the recovery phase. Remarkable results have been achieved by several athletes, including the 2008 China Olympic Team and several other known athletes in the field of tennis, sailing, figure skating, soccer, basketball, etc.